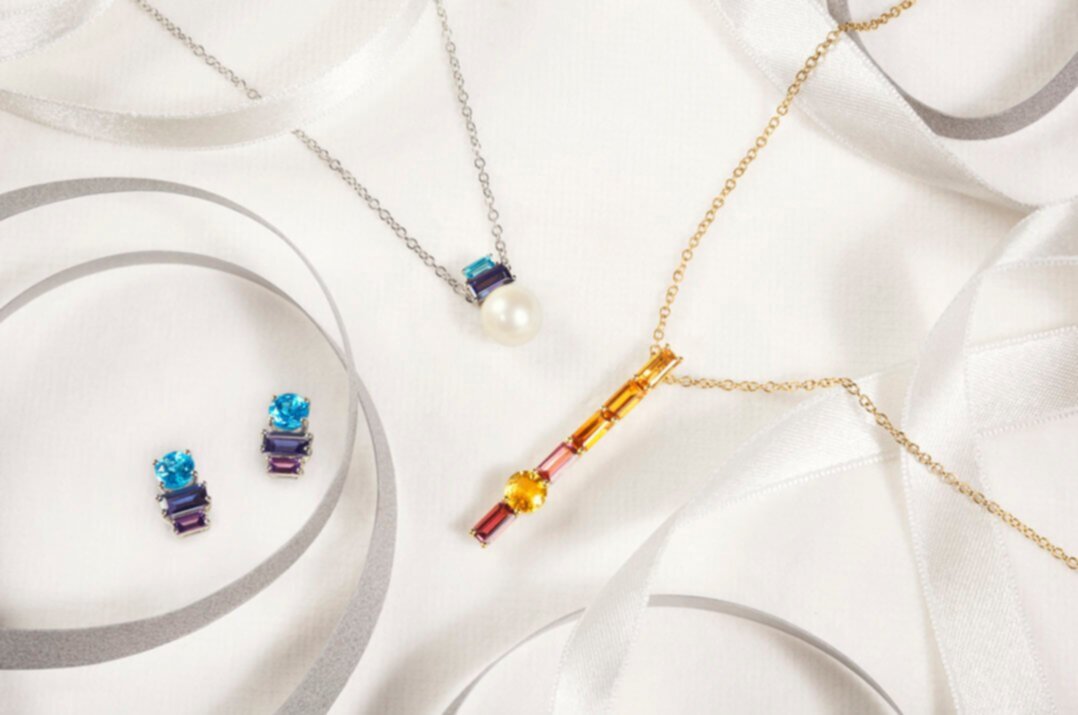 ---
We've recently developed a liking for all things fine jewellery. Moving away from our usual choice of fashion jewellery, you can often find us indulging in unique & special pieces which we can add to our collection of treasured possessions. Timeless & classic, the perfect piece of fine jewellery makes for both a keepsake & a statement accessory. Searching for beautiful rings, earrings & pendants, we came across London-based label, Daou.
Established by jewellery designer Dalia Daou, the label has quickly gained recognition as the label to go-to for both contemporary yet classic jewellery pieces which resonate luxury & opulence. Carefully made in 18k gold with precious stones, Dalia's pieces are delicate & carefully thought-out (often using sources of inspiration such as light & emotional interpretations). With a heritage in the craft of jewellery making, we sat down with Dalia to discover her journey, her sources of inspiration & all things that sparkle.
---
THE DAOU JEWELLERY JOURNEY
Dalia: Daou Jewellery was started because of a lifelong affinity and knowledge of fine jewellery and art, due to my family history and my own practice and passion of all things fine jewellery. It has been challenging in more ways than one but the highlights have been amazing; especially when you see a client joyful wearing your designs. Creating a new brand by myself, with the added responsibility to hold up the heritage of Daou jewellery (which existed in the 60s and 70s in Beirut to great success, including a royal appointment and celebrity clientele) has been inspiring and daunting. Winning New Designer of the Year at the UK Jewellery Awards and a place on the British Fashion Council's Rock Vault, as well as being invited by Suzy Menkes to speak at the Conde Nast International Luxury Conference, were each amazingly affirmative and very special moments. I look forward to increasing the wider reach of the brand to more clients who love and understand the Daou jewellery aesthetic and ethos of modern heritage and powerful femininity.
DALIA'S MANY SOURCES OF INSPIRATION
Dalia:
Daou designs 
are poetic and thoughtful with finesse and elegance. 'Daou' actually means 'light' and that has become a reecurring inspiration with jewellery, highlighting the play of light and colour; it's literal and emotional interpretations. Each collection has had an aspect of this and then created with references to art styles and science from my earlier studies, as well as 
some selected influences refreshed from the design archive. 
So in 'Sunset Sunrise', the energy & colours of the light at dawn and dusk are made in geometric but impressionist use of baguette coloured gemstones, 'Quanta' is about light particles, pure forms and shows a little 70s heritage style, 'Sparks and Kisses' are playful and light, and t
he newest 'Phoenix' collection signifies renewal, resilience, rarity and femininity. Through the story of the magical fire-bird and parallels to the revival of Daou Jewellery, designs are inspired by the exquisite forms of birds of paradise, feathers and lively movement of flickering flames. The collection also features imaginative juxtaposition of coloured gemstones combinations and the signature Daou play of light with hand-selected fine opals.
THE IMPACT OF SOCIAL MEDIA
Dalia: I initially took a more traditional entry into the jewellery industry and now appreciate the importance of social media. It's great to see jewellery as it is worn really, to share the inspirations, behind the scenes work and my own personal highlights on the journey and receive wonderful clients, contacts and comments.
A USUAL DAY IN THE LIFE OF DALIA
Dalia: I usually begin the night before with a plan of what I will be doing in the day, but that is about the only usual thing everyday! Depending on what I am working on, I might be at my design desk most of the day or running around London between client meetings, and my workshop and choosing gemstones. There are of course business tasks to be completed too (with the computer and all important emails and calls) but if it is a design morning I won't turn on any tech until much later. Days when I am showing at fashion week, private trunkshows and travelling are altogether different and take a lot of energy so I focus entirely on that process and engaging with everyone.
CLOSET ESSENTIALS & SEASONAL 'MUST-HAVES'
Dalia: An elegant but cosy jumper and statement boots in winter and an easy to style dress in the summer. I hold on to coats and jackets for years and years, so I have quite a collection of styles and, like with my jewellery, change favourites to wear from one week to another. I think it's wonderful to explore and try something a little more on special occasions. I love pieces with gorgeous fabrics & colours and tailoring.
THE INSIDER TIP FOR ASPIRING DESIGNERS
Dalia: Have confidence & self-belief and hold on to it; don't compare yourself to others. Try to learn as much as you can before you launch your own brand or project.