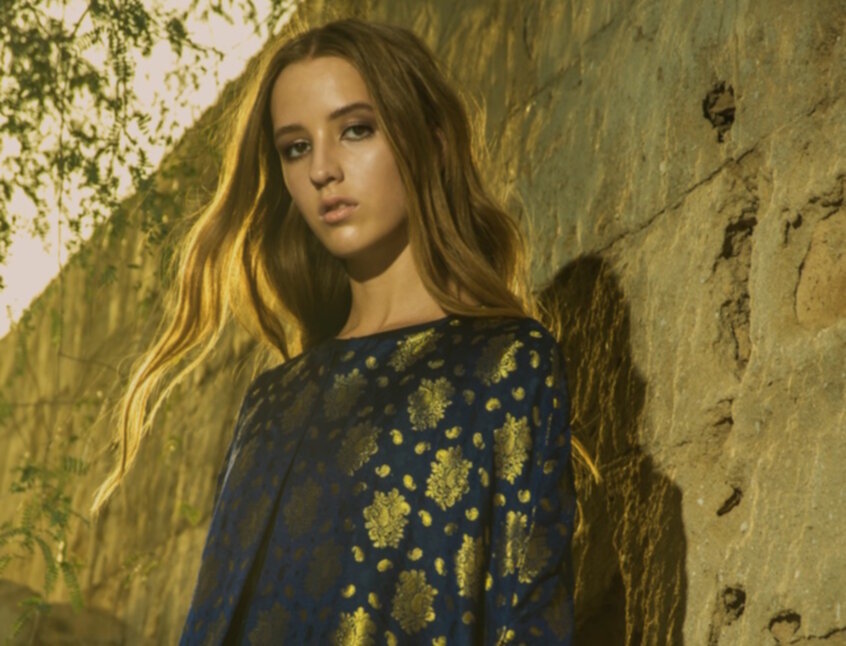 ---
It's not everyday you come across a modest-wear brand that combines unparalleled aesthetic with  fine craftsmanship. Bringing together skill and design, Dubai-based La'Leenah is redefining how we look at fashion. Intrigued by the brand's latest Ramadan / Eid collection, we sat down with the designer to discuss all things fashion, her journey and insider tips for entrepreneurs.
---
The Brand Journey
Lina: I've always loved art since I was a child and as I was growing up I've noticed that most of my sketches were dresses, so I proposed the idea to my father who was very supportive and he then surprised me by enrolling me to ESMOD Dubai where I did Fashion course and then Fashion Marketing. And I was studying I discovered how much I loved this and thus decided to start a brand.
The Many Sources of Inspiration
Lina: I love everything that's unusual and has a story, like once I designed a collection that was fully inspired by an exhibition of paper sculpture which was very interesting. I mainly get inspired by art and architecture but anything can inspire me if it catches my attention and sometimes am inspired by women themselves.
A Usual Day in Team La'Leenah's Life
Lina: Well I have a full time job other than the fashion life which is a 3D visualizer at my sister's interior design company, so most of the day I will be working on that. Once am done I look for inspirations everyday and if am working on a collection I will be back and forth everyday to the workshop and the fabrics market.
The Impact of Social Media
Lina: Social media is now the most powerful tool to market the brands, it has affected my brand so well in so many ways specially when working with influencers it really pushes the brand forward and expose it to new markets.
The Brand 5 Years From Now
Lina: Hopefully opening our own flagship store here in Dubai. But most importantly what we are working on is having all our clients satisfied and inspired somehow.
The Insider Tip for Aspiring Entrepreneurs
Lina: Never give up is the best advice I can give anyone starting a business, as it a tough journey with so many ups and downs. That's why you have to be very passionate of what you do to be able to overcome all the obstacles that you will face.
---
Follow La'Leenah: @la.leenah