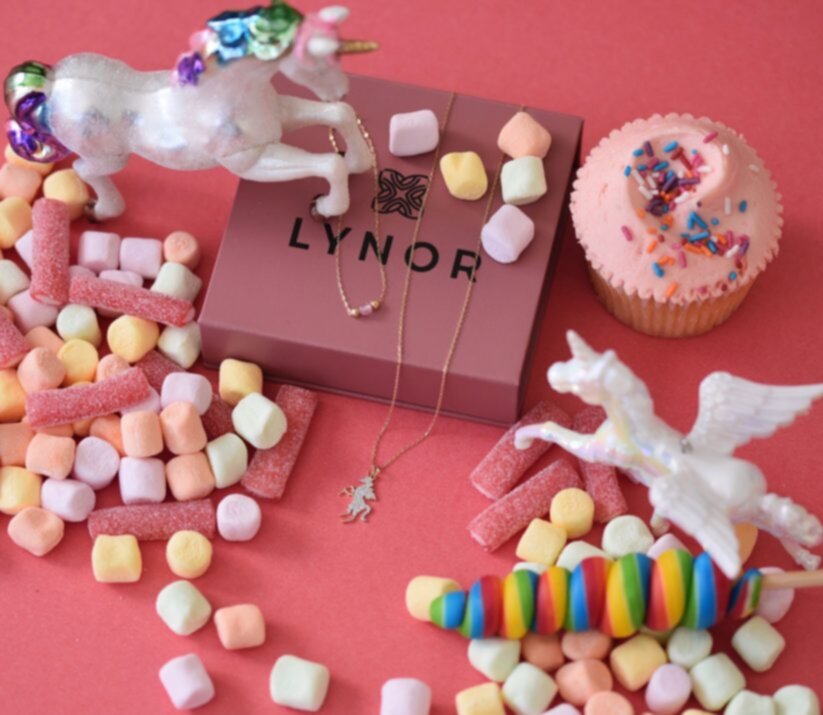 ---
When we came across Dubai-based, fine jewelry label Lynor, we were instantly enamoured by the brand's effortless class, inventive designs and amalgamation of the contemporary and the traditional. On further inspection of the brand, we found ourselves getting lost in Lynor's wonderful world of craftsmanship and stunning pieces. This lead us to sitting down with talented designer, Edward, the design maestro behind the brand, and discussing all things jewelry, style and design.
---
The Brand Journey Thus Far
Edward: Starting a jewelry brand is an aim that I had since I was a teenager. I come from a family of jewellers and craftsmen. I was always astonished by the jewelry design, and the beauty and sophistication of the jewelry-making craft; I knew for sure that one day I will have my own jewelry brand, and I collected ideas and designs for it, for years.
I launched Lynor in December 2019, the journey so far has been brilliant. We are offering affordable and easy to wear fine jewelry, with a mixture of traditional and contemporary design aesthetics. People are loving the design's functionality, durability, and wearability. Day after day, we are introducing new products and designs, incorporating new forms, textures, stones, and colors. It is a very exciting journey, as there are limitless ideas and elements that can be used, and there are many growth and expansion opportunities for the brand.
The Many Source of Inspiration
Edward: Traditional and classical jewelry are main sources of inspiration for me, whether it was traditional Middle Eastern jewelry or vintage Italian jewelry. I take inspiration from the jewelry that grandmas wore and were passed on through generations. Thereby, I focus on creating timeless and versatile pieces that can be worn day-to-night, for long periods of time.
In addition, we take a lot of inspiration from elements of nature, such as the sun in our Rays of Light collection, and the wheat spikes in the Fortuna collection.
I also take inspiration from abstract contemporary art, with its rich usage of colour and form, and try to incorporate that into every collection.
A Usual Day in Team Lynor's Life
Edward: A usual non-quarantine day would start with me going to the gym at 6 in the morning, then going to office and dispatching the ready orders for delivery. Then I would follow up on the production of new designs and test their quality and functionality. I will then follow up on orders and customer feedback. After that my office working hours will be over, and I will take the business with me home or to the coffeeshop where I meet my friends and answer the customer enquiries. I take Lynor with me wherever I go, now are inseparable!
The Impact of Digital Media
Edward: Digital media helped in raising brand awareness. It helped in showing the brand personality and explaining the brand story. Rather than just being a website or an Instagram page with a bunch of products and images, digital media shows the human side of the brand, it tackles the brand values, missions, and aims.
The Brand 5 Years From Now
Edward: I see a lot of growth for Lynor in the coming 5 years, I established it with the aim of becoming an international brand that issue accessible to everyone, and due to that I did not restrict its design and offering to a certain demographic. I see that in 5 years, we will have extended our product and design range, and will also be adding a men's jewelry line, in parallel to the women's jewelry line. I see strong presence for the brand in editorials or department stores across the world.
The Insider Tip for Aspiring Designers
Edward: My main tip would be to understand the customer's wants and requirements, and always be relevant and aligned with it. That would involve what type of design the customer wants, what is their budget, and what service or value they are expecting along with the product. And of course, the designers should always present and explain their ideas and stories in an effective way that touches the final customer and creates incentives.
---
Follow Lynor: @lynor_official