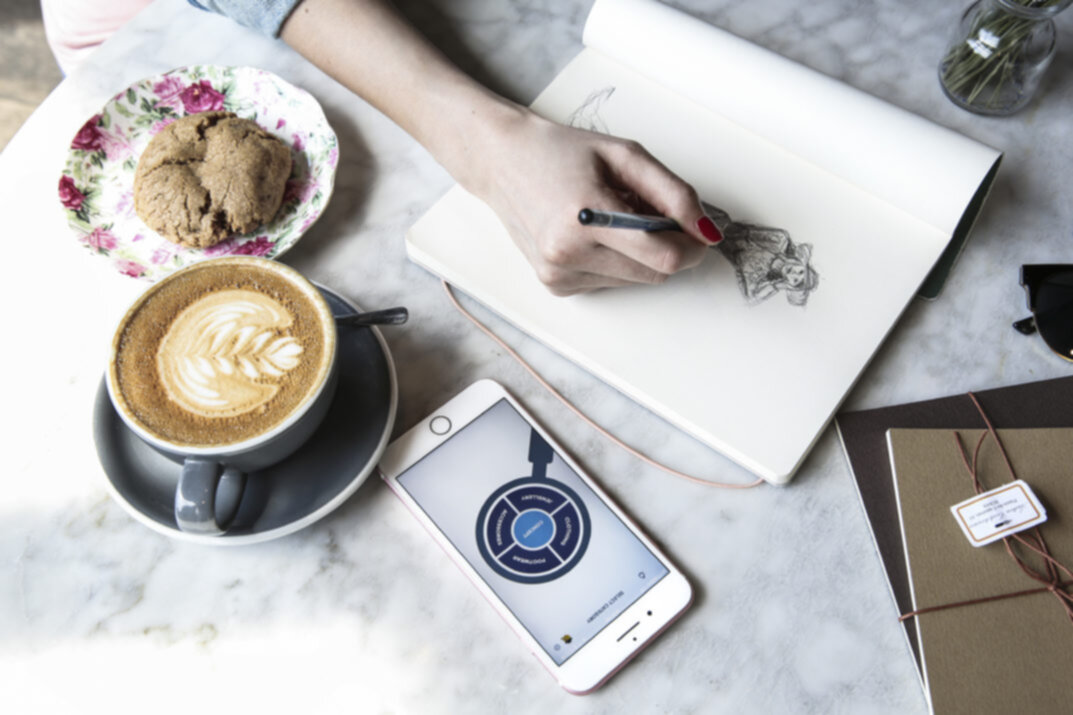 ---
We're always on the look out for exciting, new entrepreneurial concepts, which provide the fashion world with fresh novelty. When we came across the uber-cool Fashtory, we knew we had found a much treasured platform. Dedicated to becoming a social platform for emerging designers & customers, Fashstory enables a much needed connection between up-and-coming labels & those individuals who are searching for the same. Intrigued by this concept & its commitment to breaking fashion boundaries, we sat down with Alanoud Al-Mubarak, the talented mind behind Fashtory, to discuss her journey, the impact of social media & her insider tips to aspiring entrepreneurs.
---
The Start of the Fashtory
Alanoud: I have always loved travelling, technology, apps and exploring new fashion and sought a business opportunity to somehow combine these elements in a way that offers real value to customers. I created Fashtory as a platform to bring together fashion lovers and up and coming designers; giving designers a chance to become the next big thing and giving fashionistas the chance to get their hands on something totally unique. While there was a clear abundance of new fashion e-commerce platforms, there was no social network facilitating important conversations between designers and interested buyers. Having spoken to friends and family about my idea and conducting extensive research, I realised there was real opportunity to turn my idea into a business and Fashtory was born; which is a combination of the words fashion & directory.
The Journey Thus Far
Alanoud: It was a tough journey – full of its achievements and failures as well! But everything was a lesson for me from the day I started this journey. One of our greatest challenges is maintaining and growing the user-base for both designers and buyers, a challenge faced by many platforms in their launch phase. Fashtory is dependent on an active user base for it to run smoothly and serve both designers and users alike. Although we have noticed a fast uptake of the platform in a short space of time, encouraging users to regularly check and update their accounts can be a challenge.
The Impact of Social Media
Alanoud: Social media can be good and bad. The journey was though. There are a lot of investments involved here and it is important to be popular on social media, and for a product it isn't always easy.
The Future of Fashtory
Alanoud: On the technical side there are a wide variety of new features to the platform that are currently under development. Once we have a clearer picture of our user behaviour we will be able to refine these and use them to create a more efficient platform. We also hope to further develop our user base and get a wider variety of fashion designers from new markets across the world. 
Our vision of Fashtory is to become a global fashion directory with brands and users in every corner of the world. Fashtory is currently operating in 21 countries across the world which I see growing to over a hundreds in the next year. My dream for Fashtory is to become the go-to app for travelling fashionistas in search of unique fashion and for designers the go-to platform for connecting with buyers.
The Insider Tip for Aspiring Entrepreneurs

Alanoud: Everything involves risks – with setting up your own business, there's a degree of risk which you need to be comfortable managing. At times you feel that you want to quit when you encounter a bad experience but it is important to stick to your goals and instincts. Knowing who you can take advice from is also a challenge; as at the beginning everyone will start telling you the way they believe you should do things. It's important to be able to identify if the advice is good advice from a trustworthy source or if you are better following your own instincts.
---
Follow Fashtory: @fashtory