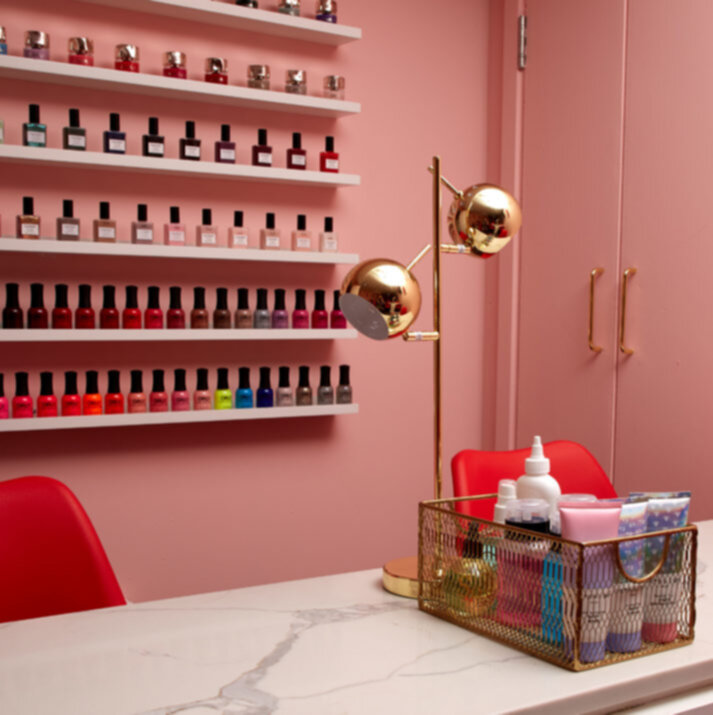 ---
There's always something about a good manicure that instantly serves as a pick-me-up. Always on the look out for the ultimate pampering and luxurious nail salons, in recent times, we've found quite a few places that we're absolutely in love with. Here's a list of our top nail salons in London (you'll definitely want to try all of these).
---
Undoubtedly one of our favourite London hangout spots, Townhouse is the ultimate nail salon. With state-of-the-art technology, incredible service & the prettiest colours (the colours are even named after classic London locations like 'Knightsbridge', 'Brick Lane' & 'Great Portland Street'), we've recently found ourselves as avid Townhouse visitors, and won't be surprised if we spot you there, too.
---
Cute, Instagrammable and quietly tucked away in the hustle & bustle of Neal's Yard, Skinny Dips' Nail Club is the ultimate nail heaven. Offering a plethora of both quick and easy to intricate services, Nail Club deserves a top spot in the ultimate nail salon list. Whether you're looking for nail art or a quick polish change, Nail Club has you covered.
---
Another absolutely Insta-worthy nail salon, Nail'd It is as service-orientated as it is aesthetic. With an all-encompassing services list & multiple easily accessible locations (Marylebone has to be our favourite though), Nail'd it has a combination of essential & super luxury services for the ultimate pampering session.
---
Already one of our favourites for some hair pampering, DryBy also offers one of London's best nail salons. Dedicated to some great nail art (there's honestly something for everyone) and a range of signature services, DryBy offers the complete luxury nail experience.
---