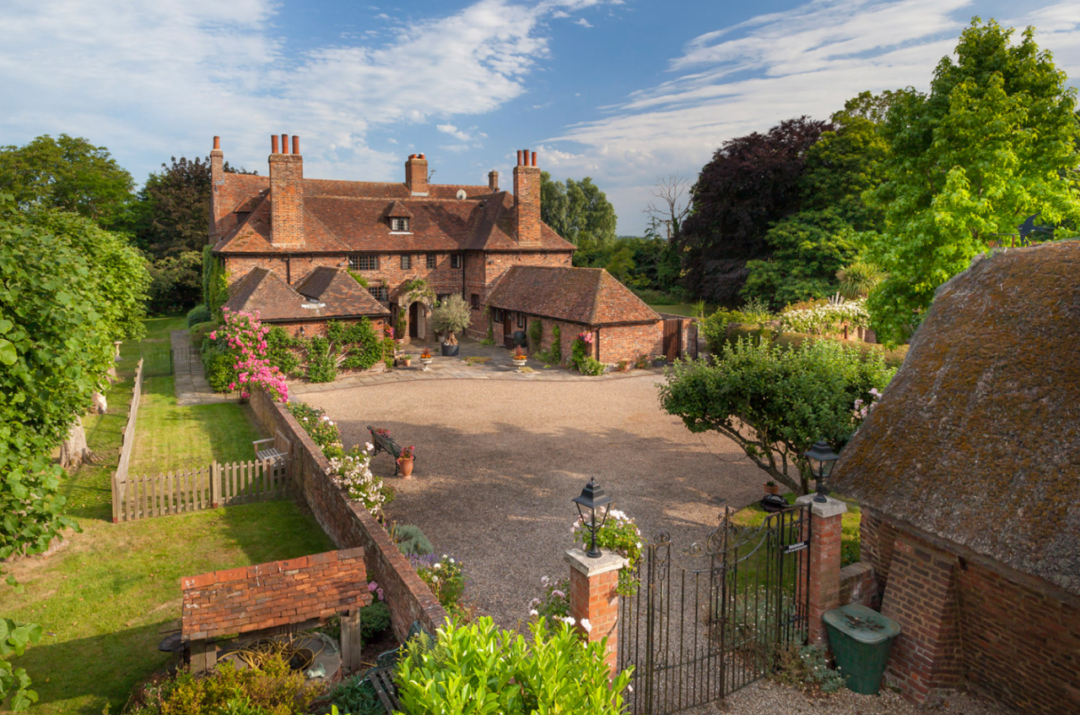 ---
Constantly surrounded by information and 'on-the-go', our lifestyles tend to be overwhelming and too connected at times. Thus, one of our aims this year has been to take some time out for ourselves and to truly enjoy and value each and every moment in life. This lead to our discovery of The Luxury Retreat, a feel-good, wellness concept dedicated to bringing some calm and reflection into our lives. Set up by Minnie Samengo (Remember our favourite yoga teacher from Core Collective?) and Milla Lascelles, The Luxury Retreat should definitely be topping your 2019 bucket list.
In anticipation of The Luxury Retreat's upcoming retreat in March, we sat down with Minnie to discuss her journey, the importance of taking out time for yourself and how we can all prioritise wellness.
---
The Luxury Retreat Journey Thus Far
Minnie: I feel retreats are a really good way to properly focus on you and your health without any distractions. My aim is help people ultimately live happier and healthier lives. My business partner and I, Milla Lascelles, London's Health and Lifestyle coach, are just your average people. We still like to drink, eat meat and not take life too seriously. I feel we are very relatable and real people. With both of us previously having desk jobs, one in the city and one in events, we understand that with the world we live in being healthy can be challenging. We believe it's important to still have that release in your life, whatever that might be for you, drinking wine or eating what you want. I hate using that word balance, but that's basically what I'm trying to say! We like to give people the tools that we know and love into manageable bitesize chunks which are actually realistic and will be sustainable. We both really focus on encouraging our retreat clients to start as they mean to go on when they get home. 
The journeys been incredible. Our Luxury Moroccan Retreat was amazing; we had really huge breakthroughs with our female and male clients. It's really rewarding to see. 
What Is The Luxury Retreat?
Minnie:  Luxury to us means that the venue is of course comfortable and beautiful and the food is delicious but because of Milla's background in party planning it's all about the little detailed touches. We like to leave little hand written quotes in clients' bedrooms every morning, light incense first thing in the morning, we put together gorgeous luxury goodie bags that clients can use while on the retreat. I think supporting our clients while on the retreat is everything too. We are living with the clients so we are constantly there to support them in what they may need. Whether its reminding people to chew when we sit down for dinner or writing little personal affirmations on the bathroom mirrors that know are relevant to their situations. It's all about the individual and everyone get's the attention they need. 
The Importance of Unwinding
Minnie:  We are living in this time where we are constantly contactable with text alerts, Facebook notifications, Twitter mentions, likes and emails. We're looking at our devices every 4 to 10 minutes and we're spending 50 minutes a day on Facebook and 70% of us are responding to emails within 6 seconds. We need to really step away from distractions and sit with ourselves. People are burning out like never before not to mention stress and anxiety. Lifestyle medicine is huge and there are many doctors now backing it. The World Health Organisation have named stress as the health epidemic of the 21st Century. Indeed, one study found that 80-90% of what GPs see is in some way related to stress. Thats why these retreats are just so important to take some time to reflect on whats not working for them back home. 
The Highlight of The Luxury Retreat
Minnie: How we work together as a team. We're both very real girls who have left our corporate and high stress jobs to merely make people feel better. I think when your on one of our retreats you can feel our chemistry. The retreats are relaxed too, you can take part in the yoga one morning but sit out on the next if you want some time. Because they are small and quite intimate everyone starts to form a bond over the weekend or week and it's a really friendly atmosphere everyone coming together because they want to get something out of it. It throws people together that you perhaps wouldn't usually meet on a day to day basis which is important.
The attention to detail I don't think you'll find on any other retreat out there. Every quote we place in your room or affirmation is relatable to your story and your end goal. It's incredibly personal experience.
 The Insider Tip for A Greater Sense of Wellness
Minnie: Baby steps. It can feel over whelming and off putting when you hear words such as journaling or meditating. Start by focusing on one thing. If you're feeling anxious then just sitting and breathing for 5/10 mins a day can help bring you back to your inner calm. I use calm app. This is a really good guided way to help you start off.
Yoga is a great way to get moving without stressing our bodies out too much. Don't get me wrong I love a Hiit class, but too many puts you in a stress-induced state that increases levels of certain hormones. Yoga encompasses the whole wellness element focusing on the breath and allowing you to switch off. 
Milla really focuses on bringing everyone into the present. Stress and anxiety sits in the past and future so throughout the retreat she encourages everyone to stay present in the here and now and really use your breath as your anchor. Go back to your why. Why are you here? How do you want to feel when you leave? She also works with clients on their morning routine which is just everything setting you up for the day.
---
Follow Minnie: @minniesamengoyoga
Follow Milla: @milla_lascelles